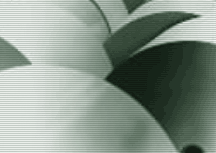 Trim Optimization
Resource Allocation Models
Block Scheduling
Paper Machines
Rewinders
Extruders
Cutters/Sheeters
Carloading
Pre Trimtm Planning/Early Warning System
Micro Trimtm Production Scheduling
FloorTrimtm for Upset Conditions
Matrixsm for Small Mills
Now announcing Micro Trimtm with a Trim Optimization Interface to SAP
Built with Decision Assisttm Technology
matrix32 for all Windows versions thru Windows 7


"If we can't deliver better solutions we don't deserve your business"

About Us

Matrix is a privately held Nevada corporation based in Incline Village, Nevada. The company was founded in 1970 by George B. Stillwagon and others as a consulting resource for the paper industry.

Matrix develops and markets highly sophisticated mathematical models to optimize scheduling problems in the paper and film production industries. Each scheduling system is custom-crafted software tailored to meet the specific needs of each client's mill.